Cast Stone Shower Bases and Shower Shelves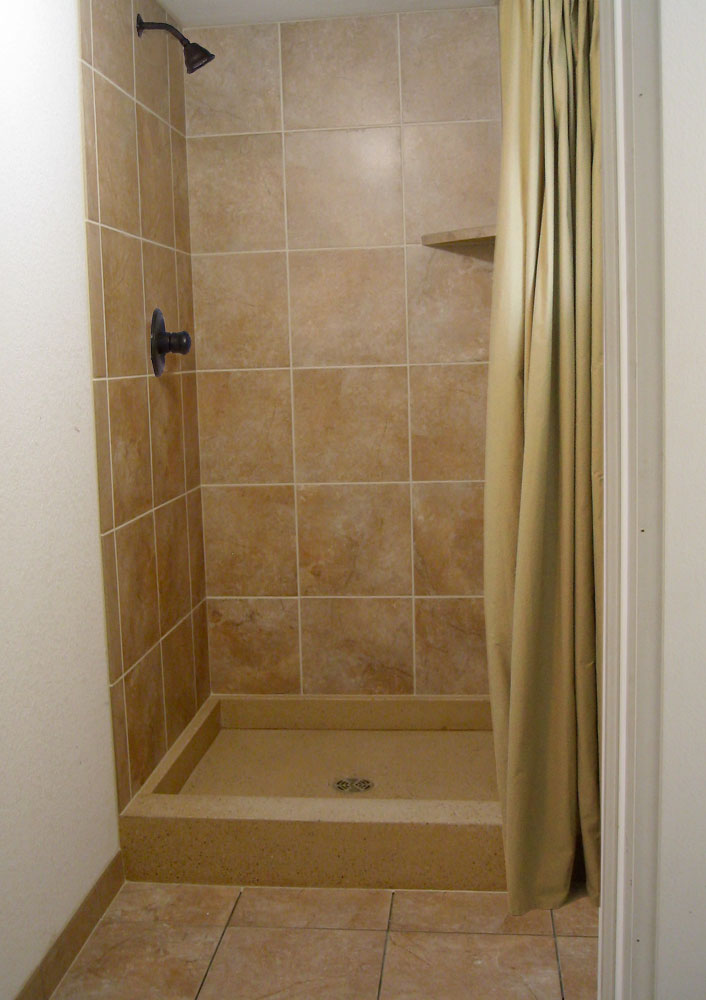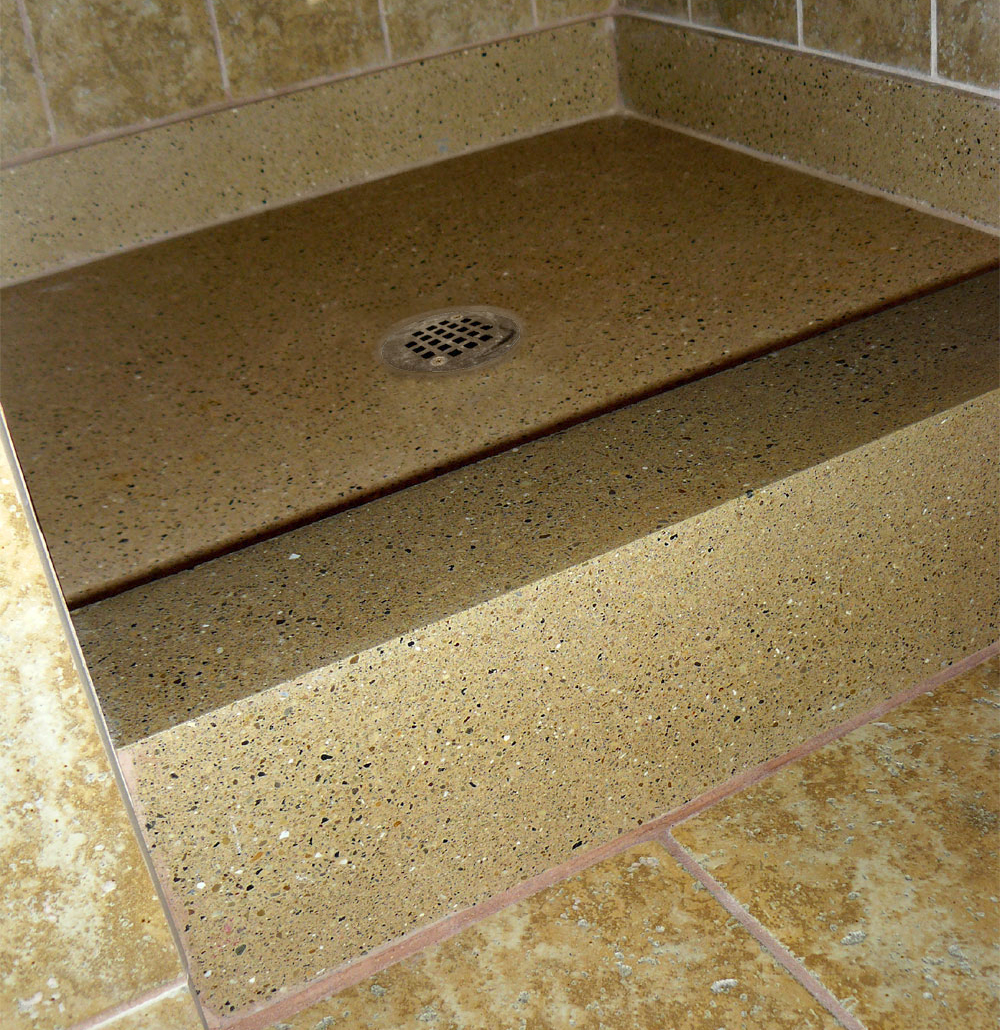 Why is cast stone a good material for your shower? It comes in one piece; therefore, there are no joints. It has an anti-skid finish. Also, in comparison to tile, it is cost-effective.
From our Shop to Your Home
From the time you order a shower base, to the time you have it in your home, is approximately 3 to 4 weeks. To get started, we need the dimensions of your shower area. Typical dimensions are 36" x 48". We will make an architect's drawing with your specifications, and send it to you for your approval. Also, you get your choice of different polishes and colors. We will mail you samples from which to choose your favorite. Once we have your selection finalized, we begin the manufacturing process. See the slide show below for the steps involved.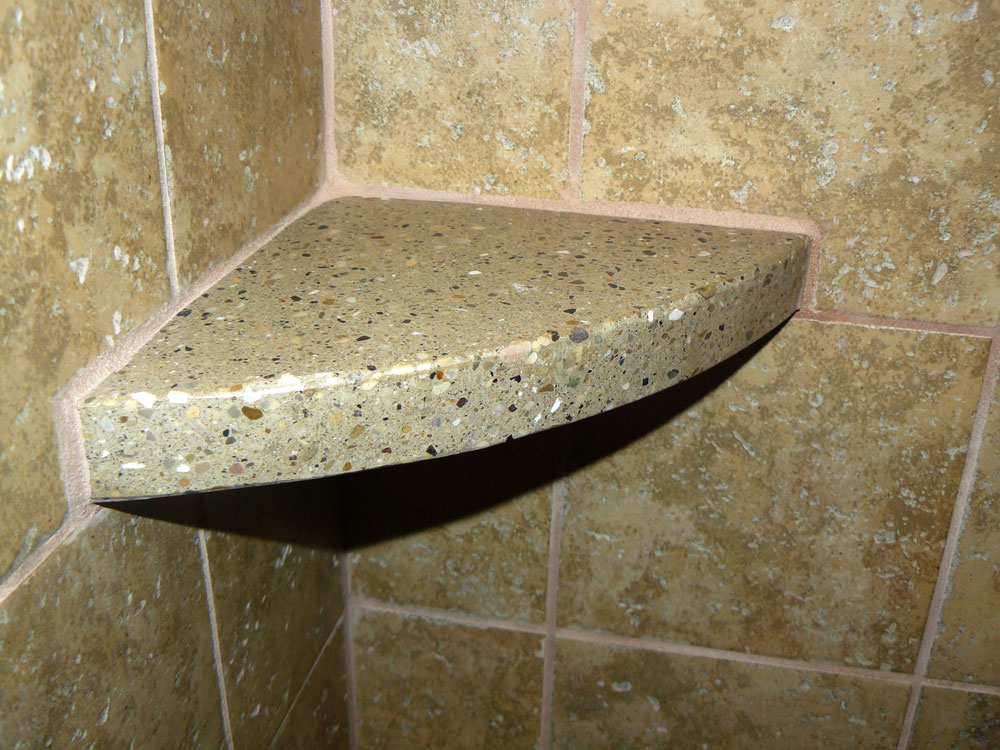 Some other cast stone products that we make for your shower are shower seats and shower shelves.
Quick Facts
Hundreds of Colors
Almost any Size and Shape
No-Slip Finish
Environment-Friendly
Requires Very Low Maintenance
Extremely High Strength